Individuality of each summer classic knit (repost)
Posted by CouleureStaff on
at Kururu Pattern & Fabric site
I felt that the characteristics of various knit fabrics were easy to understand, so
I introduced it here as well.
ーーReposted from My Wardrobeーー
It's almost time for a T-shirt... that season has come.
I'm reposting the previous commentary to make it easier for you to choose.
We recommend all of Kruhl's classic summer knits.
I would like to divide them according to their appearance.
[ If sweat stains are inconspicuous and full functionality is emphasized ]
・Multifect series
■ All 2 colors of Multifect Super Knit
- Suitable for a wide range of applications such as T-shirts, knit dresses, etc.
・Sweat stains are inconspicuous ・Cool contact treatment ・Water absorption and quick drying ・UV protection
・I made a kit cap sleeve parasol dress .
Excellent stability even for long distances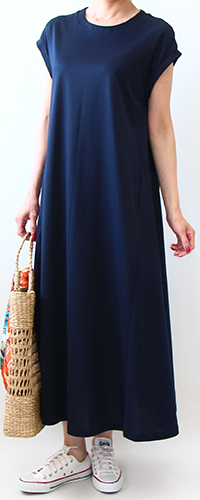 ■ All 3 colors of contact cooling multifect light smooth
・Because it is thin and has moderate luster, there is a sense of class

Suitable for adult inner camisoles and thin T-shirts, inconspicuous sweat stains, cooling sensation to the touch, water absorption and quick drying, UV protection, tested in Japan for washing durability and no loss of functionality.
・French rib T-shirt [822]・It is easy to put on, so it is perfect for this season.
・Binder camisole・Indispensable item as an inner layer for a blouse
・Knit inner dress [819] … perfect for midsummer as a one-piece slip dress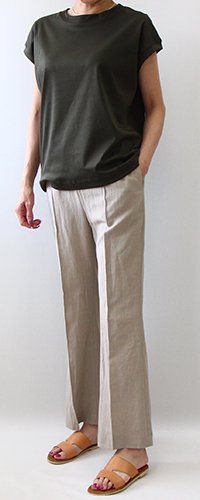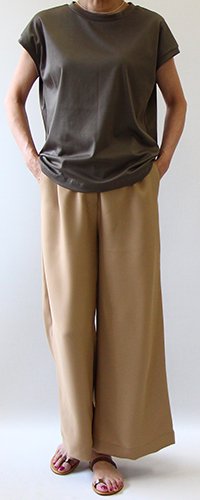 ​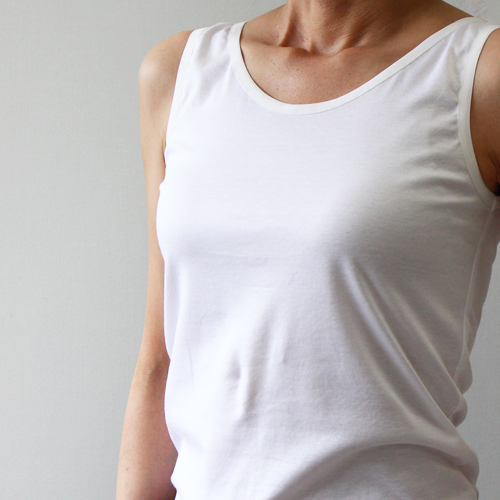 [ For adult high quality and elegant knit ]
Ultima series
It refers to the very precious raw cotton grown in the snowmelt water of California's San Hawkin Valley, spun in a process that takes longer than usual.It is a very rare method now.It is hard to damage the fiber,
Attractive beautiful surface
■ Ultima Summer Cotton Pulled Tenjiku All 6 Colors
It has a firm thickness, and has a crisp and luxurious feel. It does not pick up the lines of your body, so you can keep a mature look even if you make it into a simple T-shirt.
I made it for my daughter who is a college student, but this T-shirt is also popular among my friends! very! and reputation
Soldout colors will be added after May.
・Manta blouse [775]
・We are making oversilhouette T-shirts [774] .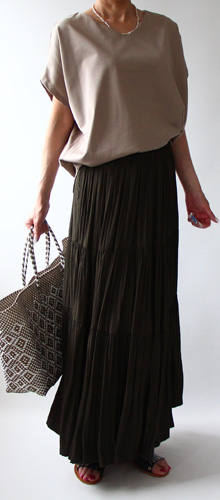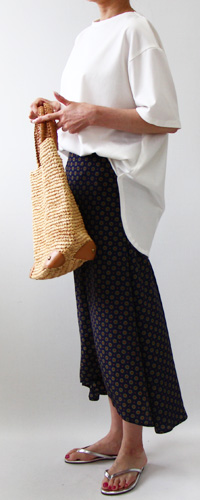 All 2 colors of Ultimasilo Tenjiku
Ultima's high quality, luster, and thin finish that maintains a mature feel.It is also recommended for a slightly draped taste or for a cut and sewn tucked in.
I am making a kit asymmetric drape cut and sew [469]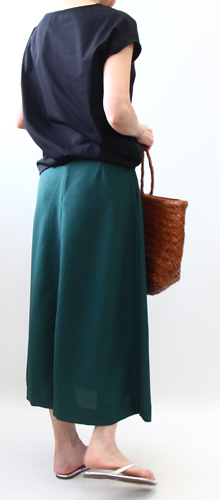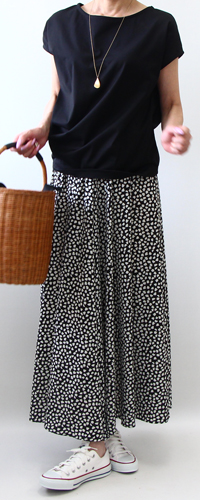 All 2 colors of Ultima high gauge border
Ultima Summer Cotton Pulled Tenjiku All 6 colors are tailored to the taste of the border.

For adults to wear borders, it is a nice border that focuses on where you want to wear it with a certain level of quality.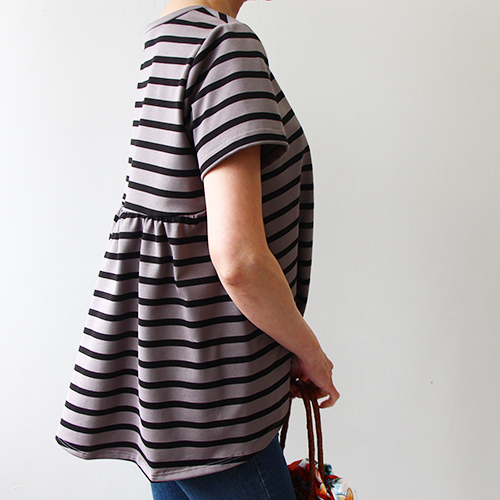 ▽ Ultima High Gauge Border All 2 colors
Ultimasilo Tenjiku has a thin border like all 2 colors, and can be worn as a waist-in top that maintains adult quality.
▽ I am making a kit front back V opening T-shirt [782]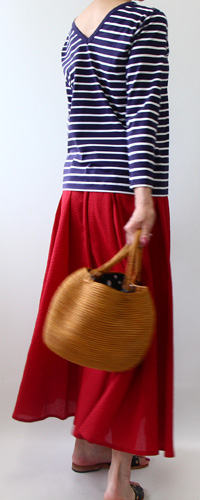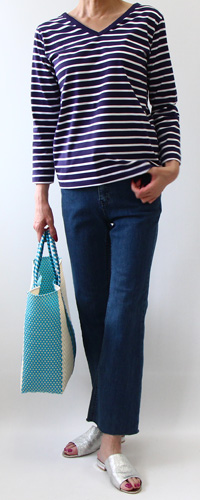 ■ Ultima Stretch Milling 4 colors
It features a moderate thickness and high tension that can handle anything Most of the Ultima series are stable with low tension, but this one is stable and has high tension.
If you wear something with high tension, you will forget the feeling of wearing it,
It's really comfortable! Recommended for a relaxing outfit or a jacket-in outfit.
I'm making a kit cardigan [804]. I also use it as an ensemble.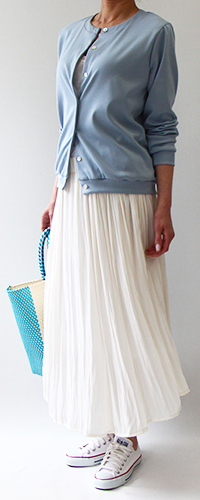 [ Light Summer Cotton Punch if it's your first time...and I love Light Summer Cotton Punch ]
Good material and easy to handle... such a knit.
"I'm wearing a nice T-shirt." You can wear it with a sense of stability and thickness. The moderate thickness does not pick up the lines of the body, making it a clean adult wear.
We make a lot of kits.
If this is your first time buying a knit from Kruhl this summer, this one is for you.
I recommend the T-shirt as a kit. And it's a gentle knit that makes you want to come back here after sewing various knits.
Kit back switching T-shirt race version [720]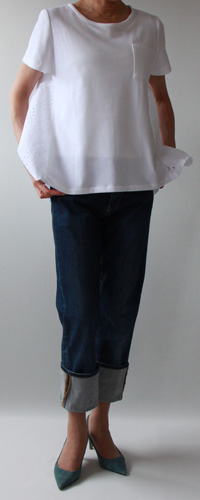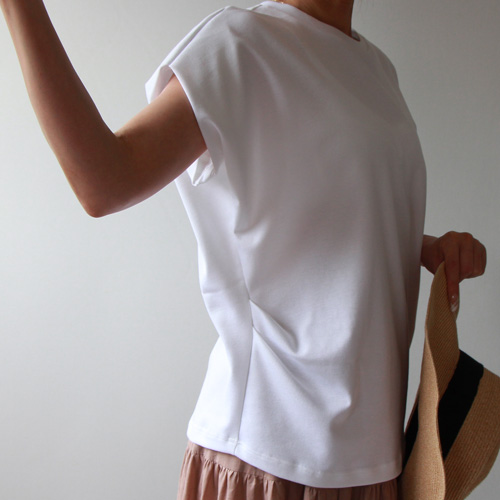 Kit V neck easy cut and sew [736]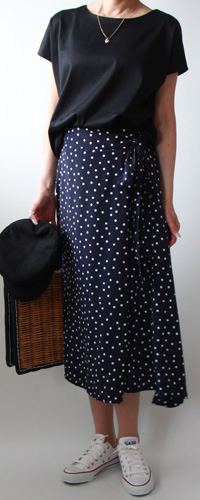 ← Older Post Newer Post →